People of Aboriginal or Torres Strait Islander descent should be aware that the Aboriginal Medical Services Alliance Northern Territory website may contain images and names of people who are deceased.
Web Privacy Statement
This statement sets out our policy for dealing with your personal, community or mercantile information. AMSANT is committed to privacy and confidentiality with regard to any personal, community or mercantile client information received by the organisation consistent with the Australian Privacy Principles and current privacy legislation.
Contracted parties are not authorised by AMSANT to use personal information for anything other than the purpose for which the information was supplied. Where the law requires disclosure of personal information AMSANT will comply with court orders or Government subpoena, such as a vehicle licensing authority or the Australian Taxation Office. AMSANT may disclose personal information where the individual consents in doing so but AMSANT reserves the right that this request be made in writing. Other than what is stated within this policy, we will not sell, distribute, or disclose any personal information to any third party.
Type of Information Collected
The type of personal information we collect on our website depends on how you make use of the site. When you visit the site, our host may record your server address, domain name, the date and time of the visit and the pages viewed. This information may be collected by using cookies (data sent to your web browser, which generally allows our site to interact more efficiently with your computer). If you disable the use of cookies, your use of our site may be affected. Information collected about your visit to our site is retained for statistical and website development reasons and is not in a form which would enable us to identify you or is in any way passed on to any third party.
When visiting the AMSANT site, users will not be required to provide any personal information unless specific additional information about a particular AMSANT service or a specific request for an AMSANT event is sought. In that case, contact details would be sought with a request for any necessary information to enable adequate response to the request. The information provided may also be retained for further reference but shall not be used for any other purpose unless agreed to.
Security of personal information
Security of personal information is important to us and we take all reasonable precautions to protect personal information from misuse, loss, unauthorised access, modification or disclosure.
Some of the ways used to protect personal and Community information include:
external and internal premises security;
restricting access to personal information only to staff who need it to perform their day to day functions;
maintaining technology products to prevent unauthorised computer access or damage to electronically stored information, such as requiring identifiers and passwords, firewalls and anti-virus software; and
maintaining physical security over paper records.
Website Security
We endeavour to ensure our website is as secure as possible; however, users need to be aware that the World Wide Web is not a secure medium. AMSANT is not liable for any interference or damage to a user's computer system, software, or data occurring in connection with this website. We strongly recommend users take appropriate measures to ensure their computer is protected against third party interference whilst on the web.
While all care has been taken to ensure that information contained in this publication is true and correct at the time of publication, changes in circumstances after the time of publication may impact on the accuracy of the information. AMSANT gives no assurance, and makes no representation as the accuracy of any information or advice contained on this online publication. AMSANT disclaims any liability or responsibility or duty of care towards any persons for loss or damage caused by any use of or reliance on the information contained in this publication.
External links to other websites
This site may contain links to external websites which AMSANT adds to improve the service we offer and expand upon the information readily available to users. Once a user decides to click on a link and navigate away from the AMSANT website, the privacy policy noted here is no longer in effect. Users are recommended to familiarise themselves with the privacy policies on these websites once they browse and interact with them.
Recommendations or views purported on these websites are not necessarily reflective of those of AMSANT.
For further queries in regards to our Cultural Warning, Web Privacy Policy or Website Security we can be contacted at: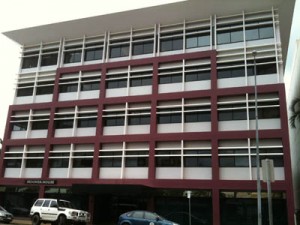 DARWIN OFFICE:
Postal: GPO Box 1624, Darwin Northern Territory 0801
Address: MOONTA HOUSE 43 Mitchell Street, Darwin Northern Territory 0800
Telephone: (08) 8944 6666
Fax: (08) 8981 4825
Email: reception@amsant.org.au
Acknowledgement – Thank you to both Wurli-Wurlinjang Health Service and Aboriginal Health & Medical Research Council of NSW for their assistance in helping to put together these statements. 13/04/15.