About Aboriginal Housing NT (AHNT)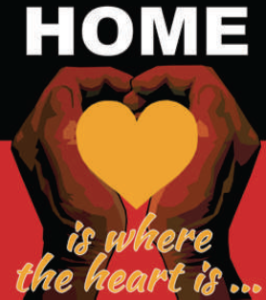 Aims of AHNT
AHNT aims to be an independent Peak Body for Aboriginal housing, with specific objectives to:
Provide

a strong Aboriginal voice on housing issues

through advocacy and representation to government and the wider community
Work with governments and other key stakeholders to address the Aboriginal housing crisis in the NT and work towards

developing an Aboriginal community controlled housing model

Engage with Aboriginal communities to

explore innovative and effective housing management models

that are appropriate and will meet the unique housing needs of the communities and homelands

Undertake research and policy development work

as required
Pursue implementation of pilot models of new housing arrangements in collaboration with housing providers and participating communities
Develop networks and alliances with relevant professional housing entities and knowledgeable individuals
Given the Northern Territory has by far the nation's highest levels of homelessness (17 x higher than any other jurisdiction) and the nation's highest rates of overcrowding (98% of overcrowding is experienced by Aboriginal households), chronic disease, preventable illnesses related to poor housing – housing is one of the most significant challenges confronting NT Aboriginal communities today.
In recognition that any effective housing strategies and solutions will only be those developed and implemented with Aboriginal people in the lead role, APO NT worked together with NT Shelter to create an event to do something about this.
Remote Aboriginal Housing Forum




"HOME is where the heart is"
In March 2015, APO NT facilitated the first Remote Aboriginal Housing Forum – a 2 day event in Darwin – which brought together more than 150 people, including community leaders, Aboriginal organisations and guest speakers, to discuss issues and ways we could progress Aboriginal housing in the NT. While the level of concern about the state of Aboriginal housing was high, the most significant theme emerging was the desire of all Aboriginal communities to work closely with governments to find solutions.
From this, a new Aboriginal housing body formed, Aboriginal Housing NT (AHNT) was formed to move forward and provide an Aboriginal voice on Aboriginal housing issues.
The Final Report and Media Release from the Aboriginal Housing Forum can be found here.