What we do: The PHMOs provide guidance, advice, and support on a wide range of primary health care and public health issues on local, state and national level to AMSANT members, Board, staff and other stakeholders. We also coordinate the Public Health Network as an information sharing mechanism. PHN members consist of primary health care clinicians, researchers and other staff (both government and non-government) who work in the Aboriginal primary health care sector in the Northern Territory.

PHMO Team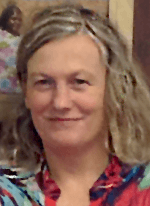 Dr Elizabeth  Moore
Public Health Medical Officer (Central Australia)
Email: Liz.moore@amsant.org.au
Ph: (08) 8953 3551
I am the public health medical officer at AMSANT based in Alice Springs. I graduated in Tasmania too long ago and have worked in general practice for over 10 years. I worked in a large community controlled health service in Melbourne and have also worked in community health centres in Victoria. I have done some limited work in ACCHSs in the NT.
I am also a public health physician after completing a public health training scheme in Victoria. My interests (apart from Aboriginal health) include alcohol and other drug services in primary health care, integration of public health and primary health care, women's health and research in primary health care.
Sarah Haythornthwaite
Clinical Psychologist – Alcohol and Other Drugs Clinical Support/Supervision
Email: sarah.haythornthwaite@amsant.org.au
Ph: (08) 8944 6666
Sarah Haythornthwaite has worked as a Clinical Psychologist in a variety of Community and Mental Health settings over the last 15 years. Sarah first moved to the NT with her family in 2008, to work as the Coordinator of the Social and Emotional Wellbeing Program of Wurli Wurlinjang Health Service in Katherine.
In October 2011, Sarah commenced her role with AMSANT, the Aboriginal Medical Services Alliance of the NT. Sarah's role with AMSANT involves providing program support and Clinical Supervision to those working in Mental Health, Social and Emotional Wellbeing and Alcohol and Other Drug programs throughout the Aboriginal Community Controlled Health Services (ACCHSs). There are 26 ACCHSs throughout the NT and only 10 of these services have designated SEWB, MH or AOD positions, with the numbers of these staff varying considerably across these 10 services, from reasonable sized teams to teams of one or two in smaller services. Sarah's role provides an important link between these program areas and those working within these program areas and the policy and advocacy work of AMSANT.
Sarah, those working in these program areas and others at AMSANT are committed to promoting best practice for enhancing SEWB, addressing Mental Health issues and reducing AOD issues within Aboriginal communities throughout the NT.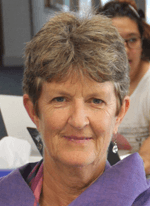 Vicky Gordon
Clinical Liaison Officer/Support Officer
Email: vicki.gordon@amsant.org.au
Ph: (08) 8953 3551
I am originally from Otago, New Zealand where most of my family remain and have been in the NT for over 22 years.
I've worked as a Remote Area Nurse for 17-18 years in Central Australia and the Top End mainly in four communities with a wee bit of work in the Kimberley.
From mid '07 to mid '10 I worked with the Council of Remote Area Nurses of Australia (CRANA) coordinating the orientation for the 500 or so people who came to the NT as part of the Child Health Check teams. This was followed by a period in the areas of as clinician support/mentoring/orientation. I completed the Master of Remote Heath Practice in '06 and last year converted that to MRHP- Nurse Practitioner.
I am passionate about appropriate orientation and education for remote health practitioners and others as it absolutely relates to retention and quality and continuity of care for and with the remote community members.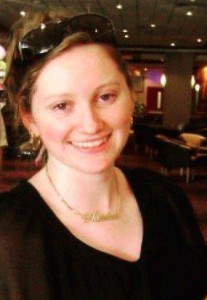 Haidee Noonan
Administration Officer-CQI/Public Health Team
Email:  haidee.noonan@amsant.org.au
Phone:  (08) 8944 6657
Haidee Noonan is a proud Barkindji woman, providing administrative support for the CQI and Public Heath teams at AMSANT. Haidee will take a lead role in the logistical organisation of workshops and training delivered through the CQI Program.
Haidee is also studying a Bachelor of Nursing externally through Charles Darwin University.